Warning
: preg_match(): Compilation failed: invalid range in character class at offset 4 in
/homepages/31/d217702339/htdocs/rebelattitude/wp-content/plugins/hover-pin-it/lib/simple_html_dom.php
on line
1110
Warning
: preg_match(): Compilation failed: invalid range in character class at offset 4 in
/homepages/31/d217702339/htdocs/rebelattitude/wp-content/plugins/hover-pin-it/lib/simple_html_dom.php
on line
1110
Warning
: preg_match(): Compilation failed: invalid range in character class at offset 4 in
/homepages/31/d217702339/htdocs/rebelattitude/wp-content/plugins/hover-pin-it/lib/simple_html_dom.php
on line
1110
Warning
: preg_match(): Compilation failed: invalid range in character class at offset 4 in
/homepages/31/d217702339/htdocs/rebelattitude/wp-content/plugins/hover-pin-it/lib/simple_html_dom.php
on line
1110
Warning
: preg_match(): Compilation failed: invalid range in character class at offset 4 in
/homepages/31/d217702339/htdocs/rebelattitude/wp-content/plugins/hover-pin-it/lib/simple_html_dom.php
on line
1110
Warning
: preg_match(): Compilation failed: invalid range in character class at offset 4 in
/homepages/31/d217702339/htdocs/rebelattitude/wp-content/plugins/hover-pin-it/lib/simple_html_dom.php
on line
1110
Warning
: preg_match(): Compilation failed: invalid range in character class at offset 4 in
/homepages/31/d217702339/htdocs/rebelattitude/wp-content/plugins/hover-pin-it/lib/simple_html_dom.php
on line
1110
Warning
: preg_match(): Compilation failed: invalid range in character class at offset 4 in
/homepages/31/d217702339/htdocs/rebelattitude/wp-content/plugins/hover-pin-it/lib/simple_html_dom.php
on line
1110
Warning
: preg_match(): Compilation failed: invalid range in character class at offset 4 in
/homepages/31/d217702339/htdocs/rebelattitude/wp-content/plugins/hover-pin-it/lib/simple_html_dom.php
on line
1110
Warning
: preg_match(): Compilation failed: invalid range in character class at offset 4 in
/homepages/31/d217702339/htdocs/rebelattitude/wp-content/plugins/hover-pin-it/lib/simple_html_dom.php
on line
1110
Warning
: preg_match(): Compilation failed: invalid range in character class at offset 4 in
/homepages/31/d217702339/htdocs/rebelattitude/wp-content/plugins/hover-pin-it/lib/simple_html_dom.php
on line
1110
Warning
: preg_match(): Compilation failed: invalid range in character class at offset 4 in
/homepages/31/d217702339/htdocs/rebelattitude/wp-content/plugins/hover-pin-it/lib/simple_html_dom.php
on line
1110
Warning
: preg_match(): Compilation failed: invalid range in character class at offset 4 in
/homepages/31/d217702339/htdocs/rebelattitude/wp-content/plugins/hover-pin-it/lib/simple_html_dom.php
on line
1110
Warning
: preg_match(): Compilation failed: invalid range in character class at offset 4 in
/homepages/31/d217702339/htdocs/rebelattitude/wp-content/plugins/hover-pin-it/lib/simple_html_dom.php
on line
1110
Warning
: preg_match(): Compilation failed: invalid range in character class at offset 4 in
/homepages/31/d217702339/htdocs/rebelattitude/wp-content/plugins/hover-pin-it/lib/simple_html_dom.php
on line
1110
Warning
: preg_match(): Compilation failed: invalid range in character class at offset 4 in
/homepages/31/d217702339/htdocs/rebelattitude/wp-content/plugins/hover-pin-it/lib/simple_html_dom.php
on line
1110
Warning
: preg_match(): Compilation failed: invalid range in character class at offset 4 in
/homepages/31/d217702339/htdocs/rebelattitude/wp-content/plugins/hover-pin-it/lib/simple_html_dom.php
on line
1110
Warning
: preg_match(): Compilation failed: invalid range in character class at offset 4 in
/homepages/31/d217702339/htdocs/rebelattitude/wp-content/plugins/hover-pin-it/lib/simple_html_dom.php
on line
1110
Warning
: preg_match(): Compilation failed: invalid range in character class at offset 4 in
/homepages/31/d217702339/htdocs/rebelattitude/wp-content/plugins/hover-pin-it/lib/simple_html_dom.php
on line
1110
Warning
: preg_match(): Compilation failed: invalid range in character class at offset 4 in
/homepages/31/d217702339/htdocs/rebelattitude/wp-content/plugins/hover-pin-it/lib/simple_html_dom.php
on line
1110
Warning
: preg_match(): Compilation failed: invalid range in character class at offset 4 in
/homepages/31/d217702339/htdocs/rebelattitude/wp-content/plugins/hover-pin-it/lib/simple_html_dom.php
on line
1110
Warning
: preg_match(): Compilation failed: invalid range in character class at offset 4 in
/homepages/31/d217702339/htdocs/rebelattitude/wp-content/plugins/hover-pin-it/lib/simple_html_dom.php
on line
1110
Warning
: preg_match(): Compilation failed: invalid range in character class at offset 4 in
/homepages/31/d217702339/htdocs/rebelattitude/wp-content/plugins/hover-pin-it/lib/simple_html_dom.php
on line
1110
Warning
: preg_match(): Compilation failed: invalid range in character class at offset 4 in
/homepages/31/d217702339/htdocs/rebelattitude/wp-content/plugins/hover-pin-it/lib/simple_html_dom.php
on line
1110
Warning
: preg_match(): Compilation failed: invalid range in character class at offset 4 in
/homepages/31/d217702339/htdocs/rebelattitude/wp-content/plugins/hover-pin-it/lib/simple_html_dom.php
on line
1110
Warning
: preg_match(): Compilation failed: invalid range in character class at offset 4 in
/homepages/31/d217702339/htdocs/rebelattitude/wp-content/plugins/hover-pin-it/lib/simple_html_dom.php
on line
1110
Warning
: preg_match(): Compilation failed: invalid range in character class at offset 4 in
/homepages/31/d217702339/htdocs/rebelattitude/wp-content/plugins/hover-pin-it/lib/simple_html_dom.php
on line
1110
Warning
: preg_match(): Compilation failed: invalid range in character class at offset 4 in
/homepages/31/d217702339/htdocs/rebelattitude/wp-content/plugins/hover-pin-it/lib/simple_html_dom.php
on line
1110
Warning
: preg_match(): Compilation failed: invalid range in character class at offset 4 in
/homepages/31/d217702339/htdocs/rebelattitude/wp-content/plugins/hover-pin-it/lib/simple_html_dom.php
on line
1110
Warning
: preg_match(): Compilation failed: invalid range in character class at offset 4 in
/homepages/31/d217702339/htdocs/rebelattitude/wp-content/plugins/hover-pin-it/lib/simple_html_dom.php
on line
1110
Warning
: preg_match(): Compilation failed: invalid range in character class at offset 4 in
/homepages/31/d217702339/htdocs/rebelattitude/wp-content/plugins/hover-pin-it/lib/simple_html_dom.php
on line
1110
Warning
: preg_match(): Compilation failed: invalid range in character class at offset 4 in
/homepages/31/d217702339/htdocs/rebelattitude/wp-content/plugins/hover-pin-it/lib/simple_html_dom.php
on line
1110
Warning
: preg_match(): Compilation failed: invalid range in character class at offset 4 in
/homepages/31/d217702339/htdocs/rebelattitude/wp-content/plugins/hover-pin-it/lib/simple_html_dom.php
on line
1110
Warning
: preg_match(): Compilation failed: invalid range in character class at offset 4 in
/homepages/31/d217702339/htdocs/rebelattitude/wp-content/plugins/hover-pin-it/lib/simple_html_dom.php
on line
1110
Warning
: preg_match(): Compilation failed: invalid range in character class at offset 4 in
/homepages/31/d217702339/htdocs/rebelattitude/wp-content/plugins/hover-pin-it/lib/simple_html_dom.php
on line
1110
Warning
: preg_match(): Compilation failed: invalid range in character class at offset 4 in
/homepages/31/d217702339/htdocs/rebelattitude/wp-content/plugins/hover-pin-it/lib/simple_html_dom.php
on line
1110
Warning
: preg_match(): Compilation failed: invalid range in character class at offset 4 in
/homepages/31/d217702339/htdocs/rebelattitude/wp-content/plugins/hover-pin-it/lib/simple_html_dom.php
on line
1110
Warning
: preg_match(): Compilation failed: invalid range in character class at offset 4 in
/homepages/31/d217702339/htdocs/rebelattitude/wp-content/plugins/hover-pin-it/lib/simple_html_dom.php
on line
1110
Warning
: preg_match(): Compilation failed: invalid range in character class at offset 4 in
/homepages/31/d217702339/htdocs/rebelattitude/wp-content/plugins/hover-pin-it/lib/simple_html_dom.php
on line
1110
Warning
: preg_match(): Compilation failed: invalid range in character class at offset 4 in
/homepages/31/d217702339/htdocs/rebelattitude/wp-content/plugins/hover-pin-it/lib/simple_html_dom.php
on line
1110
Warning
: preg_match(): Compilation failed: invalid range in character class at offset 4 in
/homepages/31/d217702339/htdocs/rebelattitude/wp-content/plugins/hover-pin-it/lib/simple_html_dom.php
on line
1110
Warning
: preg_match(): Compilation failed: invalid range in character class at offset 4 in
/homepages/31/d217702339/htdocs/rebelattitude/wp-content/plugins/hover-pin-it/lib/simple_html_dom.php
on line
1110
Warning
: preg_match(): Compilation failed: invalid range in character class at offset 4 in
/homepages/31/d217702339/htdocs/rebelattitude/wp-content/plugins/hover-pin-it/lib/simple_html_dom.php
on line
1110
Warning
: preg_match(): Compilation failed: invalid range in character class at offset 4 in
/homepages/31/d217702339/htdocs/rebelattitude/wp-content/plugins/hover-pin-it/lib/simple_html_dom.php
on line
1110
Warning
: preg_match(): Compilation failed: invalid range in character class at offset 4 in
/homepages/31/d217702339/htdocs/rebelattitude/wp-content/plugins/hover-pin-it/lib/simple_html_dom.php
on line
1110
Warning
: preg_match(): Compilation failed: invalid range in character class at offset 4 in
/homepages/31/d217702339/htdocs/rebelattitude/wp-content/plugins/hover-pin-it/lib/simple_html_dom.php
on line
1110
Warning
: preg_match(): Compilation failed: invalid range in character class at offset 4 in
/homepages/31/d217702339/htdocs/rebelattitude/wp-content/plugins/hover-pin-it/lib/simple_html_dom.php
on line
1110
Warning
: preg_match(): Compilation failed: invalid range in character class at offset 4 in
/homepages/31/d217702339/htdocs/rebelattitude/wp-content/plugins/hover-pin-it/lib/simple_html_dom.php
on line
1110
Warning
: preg_match(): Compilation failed: invalid range in character class at offset 4 in
/homepages/31/d217702339/htdocs/rebelattitude/wp-content/plugins/hover-pin-it/lib/simple_html_dom.php
on line
1110
Warning
: preg_match(): Compilation failed: invalid range in character class at offset 4 in
/homepages/31/d217702339/htdocs/rebelattitude/wp-content/plugins/hover-pin-it/lib/simple_html_dom.php
on line
1110
Warning
: preg_match(): Compilation failed: invalid range in character class at offset 4 in
/homepages/31/d217702339/htdocs/rebelattitude/wp-content/plugins/hover-pin-it/lib/simple_html_dom.php
on line
1110
Warning
: preg_match(): Compilation failed: invalid range in character class at offset 4 in
/homepages/31/d217702339/htdocs/rebelattitude/wp-content/plugins/hover-pin-it/lib/simple_html_dom.php
on line
1110
Warning
: preg_match(): Compilation failed: invalid range in character class at offset 4 in
/homepages/31/d217702339/htdocs/rebelattitude/wp-content/plugins/hover-pin-it/lib/simple_html_dom.php
on line
1110
Warning
: preg_match(): Compilation failed: invalid range in character class at offset 4 in
/homepages/31/d217702339/htdocs/rebelattitude/wp-content/plugins/hover-pin-it/lib/simple_html_dom.php
on line
1110
Warning
: preg_match(): Compilation failed: invalid range in character class at offset 4 in
/homepages/31/d217702339/htdocs/rebelattitude/wp-content/plugins/hover-pin-it/lib/simple_html_dom.php
on line
1110
Warning
: preg_match(): Compilation failed: invalid range in character class at offset 4 in
/homepages/31/d217702339/htdocs/rebelattitude/wp-content/plugins/hover-pin-it/lib/simple_html_dom.php
on line
1110
Warning
: preg_match(): Compilation failed: invalid range in character class at offset 4 in
/homepages/31/d217702339/htdocs/rebelattitude/wp-content/plugins/hover-pin-it/lib/simple_html_dom.php
on line
1110
Warning
: preg_match(): Compilation failed: invalid range in character class at offset 4 in
/homepages/31/d217702339/htdocs/rebelattitude/wp-content/plugins/hover-pin-it/lib/simple_html_dom.php
on line
1110
Warning
: preg_match(): Compilation failed: invalid range in character class at offset 4 in
/homepages/31/d217702339/htdocs/rebelattitude/wp-content/plugins/hover-pin-it/lib/simple_html_dom.php
on line
1110
Warning
: preg_match(): Compilation failed: invalid range in character class at offset 4 in
/homepages/31/d217702339/htdocs/rebelattitude/wp-content/plugins/hover-pin-it/lib/simple_html_dom.php
on line
1110
Warning
: preg_match(): Compilation failed: invalid range in character class at offset 4 in
/homepages/31/d217702339/htdocs/rebelattitude/wp-content/plugins/hover-pin-it/lib/simple_html_dom.php
on line
1110
Warning
: preg_match(): Compilation failed: invalid range in character class at offset 4 in
/homepages/31/d217702339/htdocs/rebelattitude/wp-content/plugins/hover-pin-it/lib/simple_html_dom.php
on line
1110
Warning
: preg_match(): Compilation failed: invalid range in character class at offset 4 in
/homepages/31/d217702339/htdocs/rebelattitude/wp-content/plugins/hover-pin-it/lib/simple_html_dom.php
on line
1110
Warning
: preg_match(): Compilation failed: invalid range in character class at offset 4 in
/homepages/31/d217702339/htdocs/rebelattitude/wp-content/plugins/hover-pin-it/lib/simple_html_dom.php
on line
1110
Warning
: preg_match(): Compilation failed: invalid range in character class at offset 4 in
/homepages/31/d217702339/htdocs/rebelattitude/wp-content/plugins/hover-pin-it/lib/simple_html_dom.php
on line
1110
Warning
: preg_match(): Compilation failed: invalid range in character class at offset 4 in
/homepages/31/d217702339/htdocs/rebelattitude/wp-content/plugins/hover-pin-it/lib/simple_html_dom.php
on line
1110
Warning
: preg_match_all(): Compilation failed: invalid range in character class at offset 4 in
/homepages/31/d217702339/htdocs/rebelattitude/wp-content/plugins/hover-pin-it/lib/simple_html_dom.php
on line
618
Warning
: Invalid argument supplied for foreach() in
/homepages/31/d217702339/htdocs/rebelattitude/wp-content/plugins/hover-pin-it/lib/simple_html_dom.php
on line
625
Warning
: preg_match_all(): Compilation failed: invalid range in character class at offset 4 in
/homepages/31/d217702339/htdocs/rebelattitude/wp-content/plugins/hover-pin-it/lib/simple_html_dom.php
on line
618
Warning
: Invalid argument supplied for foreach() in
/homepages/31/d217702339/htdocs/rebelattitude/wp-content/plugins/hover-pin-it/lib/simple_html_dom.php
on line
625
Today… three news: my haircut and new style (maybe do you miss my curly hair, don´t you?), my lovely sneakers Marant style and a sport chic look thanks to my new maxishirt from Oppure.
Do you like the final result?
Hoy… tres novedades: un buen corte de pelo y cambio de estilo (igual se os hace raro verme sin ondas, jaja), las ansiadas sneakers estilo Marant y un estilo deportivo chic gracias a mi maxicamiseta de Oppure.
¿Os gusta el resultado?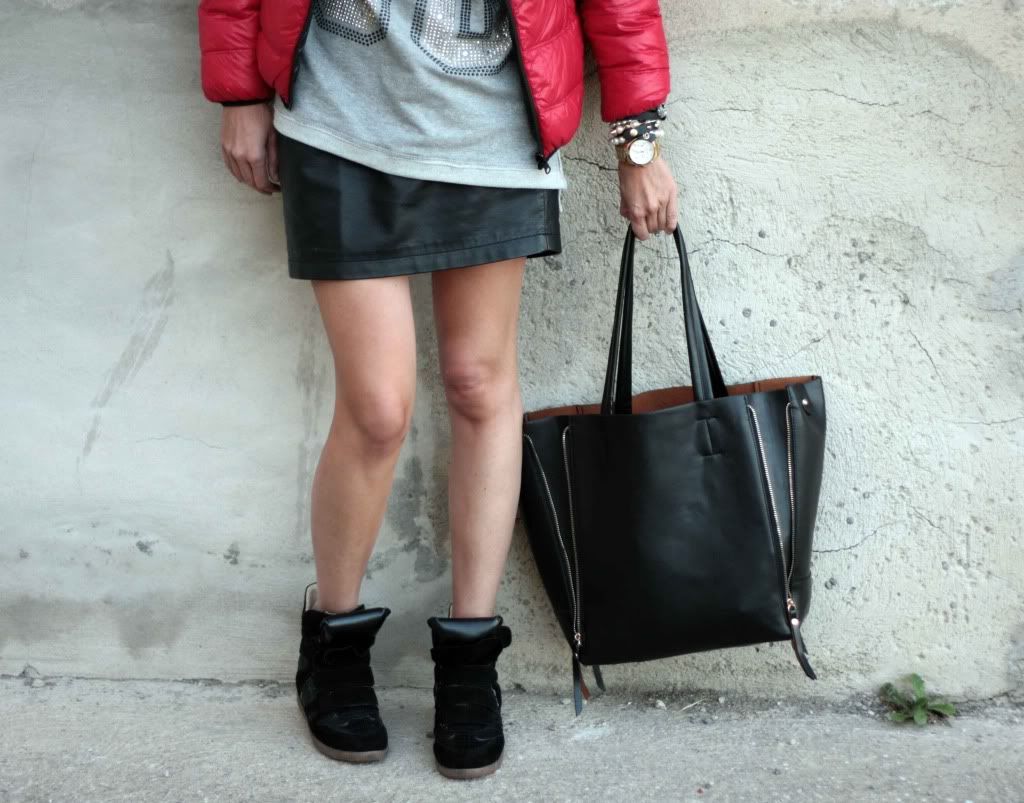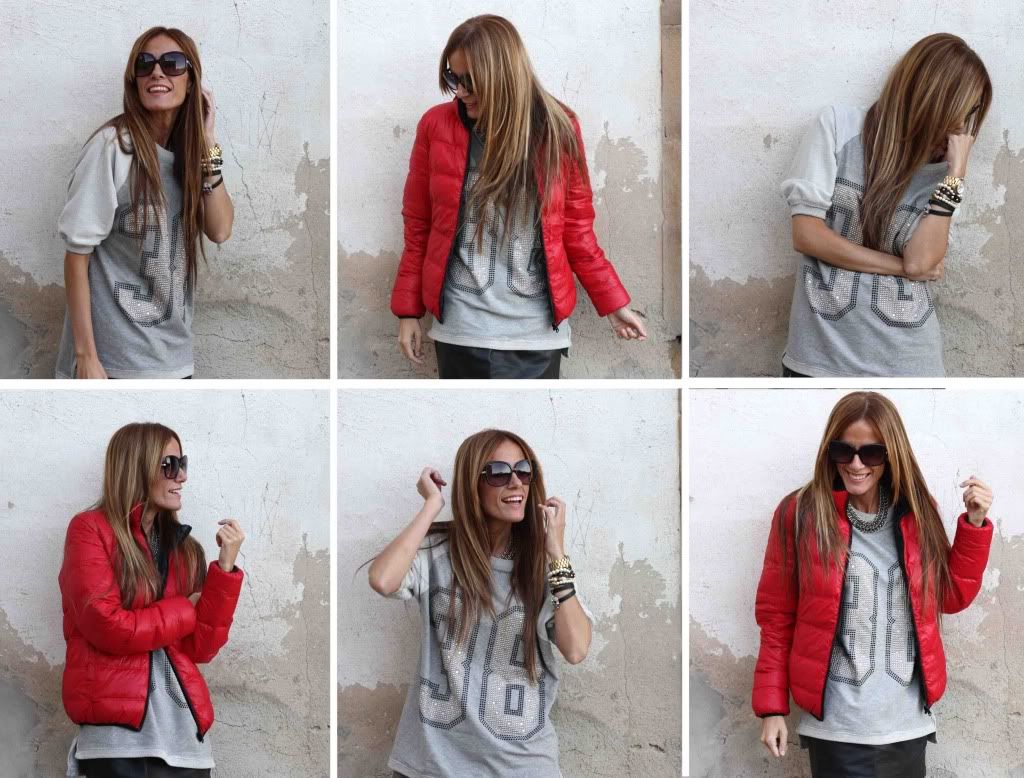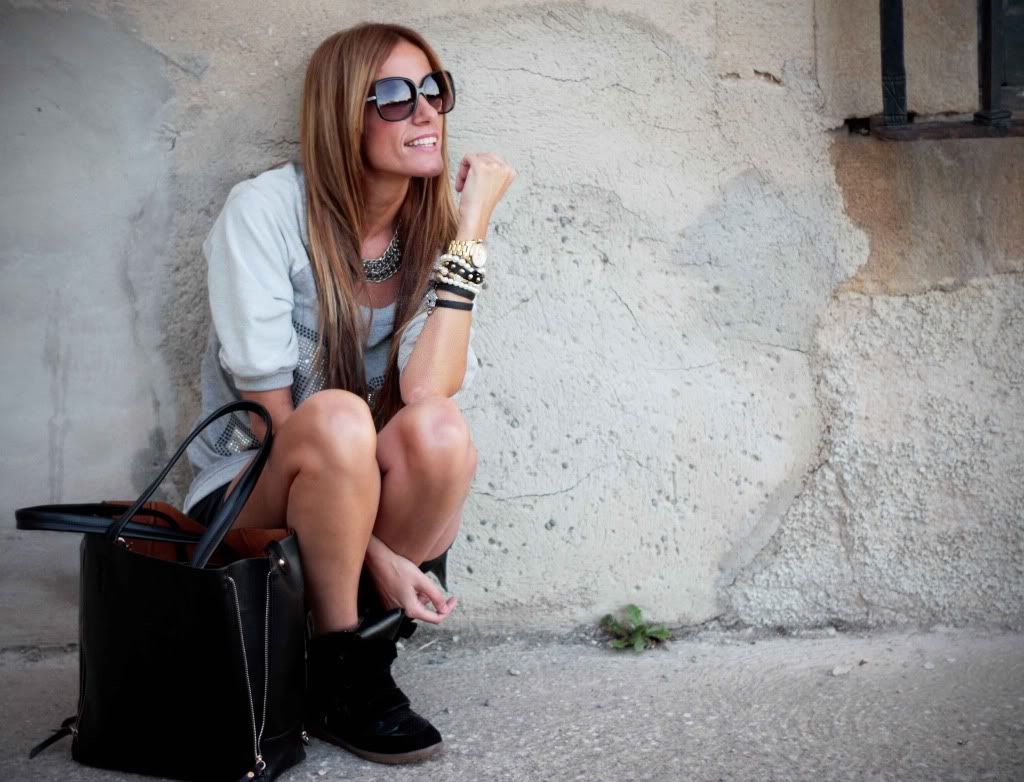 Falda – skirt – Blanco (old)
Cazadora – jacket – Mango (old)