Warning
: preg_match(): Compilation failed: invalid range in character class at offset 4 in
/homepages/31/d217702339/htdocs/rebelattitude/wp-content/plugins/hover-pin-it/lib/simple_html_dom.php
on line
1110
Warning
: preg_match(): Compilation failed: invalid range in character class at offset 4 in
/homepages/31/d217702339/htdocs/rebelattitude/wp-content/plugins/hover-pin-it/lib/simple_html_dom.php
on line
1110
Warning
: preg_match(): Compilation failed: invalid range in character class at offset 4 in
/homepages/31/d217702339/htdocs/rebelattitude/wp-content/plugins/hover-pin-it/lib/simple_html_dom.php
on line
1110
Warning
: preg_match(): Compilation failed: invalid range in character class at offset 4 in
/homepages/31/d217702339/htdocs/rebelattitude/wp-content/plugins/hover-pin-it/lib/simple_html_dom.php
on line
1110
Warning
: preg_match(): Compilation failed: invalid range in character class at offset 4 in
/homepages/31/d217702339/htdocs/rebelattitude/wp-content/plugins/hover-pin-it/lib/simple_html_dom.php
on line
1110
Warning
: preg_match(): Compilation failed: invalid range in character class at offset 4 in
/homepages/31/d217702339/htdocs/rebelattitude/wp-content/plugins/hover-pin-it/lib/simple_html_dom.php
on line
1110
Warning
: preg_match(): Compilation failed: invalid range in character class at offset 4 in
/homepages/31/d217702339/htdocs/rebelattitude/wp-content/plugins/hover-pin-it/lib/simple_html_dom.php
on line
1110
Warning
: preg_match(): Compilation failed: invalid range in character class at offset 4 in
/homepages/31/d217702339/htdocs/rebelattitude/wp-content/plugins/hover-pin-it/lib/simple_html_dom.php
on line
1110
Warning
: preg_match(): Compilation failed: invalid range in character class at offset 4 in
/homepages/31/d217702339/htdocs/rebelattitude/wp-content/plugins/hover-pin-it/lib/simple_html_dom.php
on line
1110
Warning
: preg_match(): Compilation failed: invalid range in character class at offset 4 in
/homepages/31/d217702339/htdocs/rebelattitude/wp-content/plugins/hover-pin-it/lib/simple_html_dom.php
on line
1110
Warning
: preg_match(): Compilation failed: invalid range in character class at offset 4 in
/homepages/31/d217702339/htdocs/rebelattitude/wp-content/plugins/hover-pin-it/lib/simple_html_dom.php
on line
1110
Warning
: preg_match(): Compilation failed: invalid range in character class at offset 4 in
/homepages/31/d217702339/htdocs/rebelattitude/wp-content/plugins/hover-pin-it/lib/simple_html_dom.php
on line
1110
Warning
: preg_match(): Compilation failed: invalid range in character class at offset 4 in
/homepages/31/d217702339/htdocs/rebelattitude/wp-content/plugins/hover-pin-it/lib/simple_html_dom.php
on line
1110
Warning
: preg_match(): Compilation failed: invalid range in character class at offset 4 in
/homepages/31/d217702339/htdocs/rebelattitude/wp-content/plugins/hover-pin-it/lib/simple_html_dom.php
on line
1110
Warning
: preg_match(): Compilation failed: invalid range in character class at offset 4 in
/homepages/31/d217702339/htdocs/rebelattitude/wp-content/plugins/hover-pin-it/lib/simple_html_dom.php
on line
1110
Warning
: preg_match(): Compilation failed: invalid range in character class at offset 4 in
/homepages/31/d217702339/htdocs/rebelattitude/wp-content/plugins/hover-pin-it/lib/simple_html_dom.php
on line
1110
Warning
: preg_match(): Compilation failed: invalid range in character class at offset 4 in
/homepages/31/d217702339/htdocs/rebelattitude/wp-content/plugins/hover-pin-it/lib/simple_html_dom.php
on line
1110
Warning
: preg_match(): Compilation failed: invalid range in character class at offset 4 in
/homepages/31/d217702339/htdocs/rebelattitude/wp-content/plugins/hover-pin-it/lib/simple_html_dom.php
on line
1110
Warning
: preg_match(): Compilation failed: invalid range in character class at offset 4 in
/homepages/31/d217702339/htdocs/rebelattitude/wp-content/plugins/hover-pin-it/lib/simple_html_dom.php
on line
1110
Warning
: preg_match(): Compilation failed: invalid range in character class at offset 4 in
/homepages/31/d217702339/htdocs/rebelattitude/wp-content/plugins/hover-pin-it/lib/simple_html_dom.php
on line
1110
Warning
: preg_match(): Compilation failed: invalid range in character class at offset 4 in
/homepages/31/d217702339/htdocs/rebelattitude/wp-content/plugins/hover-pin-it/lib/simple_html_dom.php
on line
1110
Warning
: preg_match(): Compilation failed: invalid range in character class at offset 4 in
/homepages/31/d217702339/htdocs/rebelattitude/wp-content/plugins/hover-pin-it/lib/simple_html_dom.php
on line
1110
Warning
: preg_match(): Compilation failed: invalid range in character class at offset 4 in
/homepages/31/d217702339/htdocs/rebelattitude/wp-content/plugins/hover-pin-it/lib/simple_html_dom.php
on line
1110
Warning
: preg_match(): Compilation failed: invalid range in character class at offset 4 in
/homepages/31/d217702339/htdocs/rebelattitude/wp-content/plugins/hover-pin-it/lib/simple_html_dom.php
on line
1110
Warning
: preg_match(): Compilation failed: invalid range in character class at offset 4 in
/homepages/31/d217702339/htdocs/rebelattitude/wp-content/plugins/hover-pin-it/lib/simple_html_dom.php
on line
1110
Warning
: preg_match(): Compilation failed: invalid range in character class at offset 4 in
/homepages/31/d217702339/htdocs/rebelattitude/wp-content/plugins/hover-pin-it/lib/simple_html_dom.php
on line
1110
Warning
: preg_match(): Compilation failed: invalid range in character class at offset 4 in
/homepages/31/d217702339/htdocs/rebelattitude/wp-content/plugins/hover-pin-it/lib/simple_html_dom.php
on line
1110
Warning
: preg_match(): Compilation failed: invalid range in character class at offset 4 in
/homepages/31/d217702339/htdocs/rebelattitude/wp-content/plugins/hover-pin-it/lib/simple_html_dom.php
on line
1110
Warning
: preg_match(): Compilation failed: invalid range in character class at offset 4 in
/homepages/31/d217702339/htdocs/rebelattitude/wp-content/plugins/hover-pin-it/lib/simple_html_dom.php
on line
1110
Warning
: preg_match(): Compilation failed: invalid range in character class at offset 4 in
/homepages/31/d217702339/htdocs/rebelattitude/wp-content/plugins/hover-pin-it/lib/simple_html_dom.php
on line
1110
Warning
: preg_match(): Compilation failed: invalid range in character class at offset 4 in
/homepages/31/d217702339/htdocs/rebelattitude/wp-content/plugins/hover-pin-it/lib/simple_html_dom.php
on line
1110
Warning
: preg_match(): Compilation failed: invalid range in character class at offset 4 in
/homepages/31/d217702339/htdocs/rebelattitude/wp-content/plugins/hover-pin-it/lib/simple_html_dom.php
on line
1110
Warning
: preg_match(): Compilation failed: invalid range in character class at offset 4 in
/homepages/31/d217702339/htdocs/rebelattitude/wp-content/plugins/hover-pin-it/lib/simple_html_dom.php
on line
1110
Warning
: preg_match(): Compilation failed: invalid range in character class at offset 4 in
/homepages/31/d217702339/htdocs/rebelattitude/wp-content/plugins/hover-pin-it/lib/simple_html_dom.php
on line
1110
Warning
: preg_match(): Compilation failed: invalid range in character class at offset 4 in
/homepages/31/d217702339/htdocs/rebelattitude/wp-content/plugins/hover-pin-it/lib/simple_html_dom.php
on line
1110
Warning
: preg_match(): Compilation failed: invalid range in character class at offset 4 in
/homepages/31/d217702339/htdocs/rebelattitude/wp-content/plugins/hover-pin-it/lib/simple_html_dom.php
on line
1110
Warning
: preg_match(): Compilation failed: invalid range in character class at offset 4 in
/homepages/31/d217702339/htdocs/rebelattitude/wp-content/plugins/hover-pin-it/lib/simple_html_dom.php
on line
1110
Warning
: preg_match(): Compilation failed: invalid range in character class at offset 4 in
/homepages/31/d217702339/htdocs/rebelattitude/wp-content/plugins/hover-pin-it/lib/simple_html_dom.php
on line
1110
Warning
: preg_match(): Compilation failed: invalid range in character class at offset 4 in
/homepages/31/d217702339/htdocs/rebelattitude/wp-content/plugins/hover-pin-it/lib/simple_html_dom.php
on line
1110
Warning
: preg_match(): Compilation failed: invalid range in character class at offset 4 in
/homepages/31/d217702339/htdocs/rebelattitude/wp-content/plugins/hover-pin-it/lib/simple_html_dom.php
on line
1110
Warning
: preg_match(): Compilation failed: invalid range in character class at offset 4 in
/homepages/31/d217702339/htdocs/rebelattitude/wp-content/plugins/hover-pin-it/lib/simple_html_dom.php
on line
1110
Warning
: preg_match(): Compilation failed: invalid range in character class at offset 4 in
/homepages/31/d217702339/htdocs/rebelattitude/wp-content/plugins/hover-pin-it/lib/simple_html_dom.php
on line
1110
Warning
: preg_match(): Compilation failed: invalid range in character class at offset 4 in
/homepages/31/d217702339/htdocs/rebelattitude/wp-content/plugins/hover-pin-it/lib/simple_html_dom.php
on line
1110
Warning
: preg_match(): Compilation failed: invalid range in character class at offset 4 in
/homepages/31/d217702339/htdocs/rebelattitude/wp-content/plugins/hover-pin-it/lib/simple_html_dom.php
on line
1110
Warning
: preg_match(): Compilation failed: invalid range in character class at offset 4 in
/homepages/31/d217702339/htdocs/rebelattitude/wp-content/plugins/hover-pin-it/lib/simple_html_dom.php
on line
1110
Warning
: preg_match(): Compilation failed: invalid range in character class at offset 4 in
/homepages/31/d217702339/htdocs/rebelattitude/wp-content/plugins/hover-pin-it/lib/simple_html_dom.php
on line
1110
Warning
: preg_match(): Compilation failed: invalid range in character class at offset 4 in
/homepages/31/d217702339/htdocs/rebelattitude/wp-content/plugins/hover-pin-it/lib/simple_html_dom.php
on line
1110
Warning
: preg_match(): Compilation failed: invalid range in character class at offset 4 in
/homepages/31/d217702339/htdocs/rebelattitude/wp-content/plugins/hover-pin-it/lib/simple_html_dom.php
on line
1110
Warning
: preg_match(): Compilation failed: invalid range in character class at offset 4 in
/homepages/31/d217702339/htdocs/rebelattitude/wp-content/plugins/hover-pin-it/lib/simple_html_dom.php
on line
1110
Warning
: preg_match(): Compilation failed: invalid range in character class at offset 4 in
/homepages/31/d217702339/htdocs/rebelattitude/wp-content/plugins/hover-pin-it/lib/simple_html_dom.php
on line
1110
Warning
: preg_match(): Compilation failed: invalid range in character class at offset 4 in
/homepages/31/d217702339/htdocs/rebelattitude/wp-content/plugins/hover-pin-it/lib/simple_html_dom.php
on line
1110
Warning
: preg_match(): Compilation failed: invalid range in character class at offset 4 in
/homepages/31/d217702339/htdocs/rebelattitude/wp-content/plugins/hover-pin-it/lib/simple_html_dom.php
on line
1110
Warning
: preg_match(): Compilation failed: invalid range in character class at offset 4 in
/homepages/31/d217702339/htdocs/rebelattitude/wp-content/plugins/hover-pin-it/lib/simple_html_dom.php
on line
1110
Warning
: preg_match(): Compilation failed: invalid range in character class at offset 4 in
/homepages/31/d217702339/htdocs/rebelattitude/wp-content/plugins/hover-pin-it/lib/simple_html_dom.php
on line
1110
Warning
: preg_match(): Compilation failed: invalid range in character class at offset 4 in
/homepages/31/d217702339/htdocs/rebelattitude/wp-content/plugins/hover-pin-it/lib/simple_html_dom.php
on line
1110
Warning
: preg_match(): Compilation failed: invalid range in character class at offset 4 in
/homepages/31/d217702339/htdocs/rebelattitude/wp-content/plugins/hover-pin-it/lib/simple_html_dom.php
on line
1110
Warning
: preg_match(): Compilation failed: invalid range in character class at offset 4 in
/homepages/31/d217702339/htdocs/rebelattitude/wp-content/plugins/hover-pin-it/lib/simple_html_dom.php
on line
1110
Warning
: preg_match(): Compilation failed: invalid range in character class at offset 4 in
/homepages/31/d217702339/htdocs/rebelattitude/wp-content/plugins/hover-pin-it/lib/simple_html_dom.php
on line
1110
Warning
: preg_match(): Compilation failed: invalid range in character class at offset 4 in
/homepages/31/d217702339/htdocs/rebelattitude/wp-content/plugins/hover-pin-it/lib/simple_html_dom.php
on line
1110
Warning
: preg_match(): Compilation failed: invalid range in character class at offset 4 in
/homepages/31/d217702339/htdocs/rebelattitude/wp-content/plugins/hover-pin-it/lib/simple_html_dom.php
on line
1110
Warning
: preg_match(): Compilation failed: invalid range in character class at offset 4 in
/homepages/31/d217702339/htdocs/rebelattitude/wp-content/plugins/hover-pin-it/lib/simple_html_dom.php
on line
1110
Warning
: preg_match(): Compilation failed: invalid range in character class at offset 4 in
/homepages/31/d217702339/htdocs/rebelattitude/wp-content/plugins/hover-pin-it/lib/simple_html_dom.php
on line
1110
Warning
: preg_match(): Compilation failed: invalid range in character class at offset 4 in
/homepages/31/d217702339/htdocs/rebelattitude/wp-content/plugins/hover-pin-it/lib/simple_html_dom.php
on line
1110
Warning
: preg_match(): Compilation failed: invalid range in character class at offset 4 in
/homepages/31/d217702339/htdocs/rebelattitude/wp-content/plugins/hover-pin-it/lib/simple_html_dom.php
on line
1110
Warning
: preg_match(): Compilation failed: invalid range in character class at offset 4 in
/homepages/31/d217702339/htdocs/rebelattitude/wp-content/plugins/hover-pin-it/lib/simple_html_dom.php
on line
1110
Warning
: preg_match(): Compilation failed: invalid range in character class at offset 4 in
/homepages/31/d217702339/htdocs/rebelattitude/wp-content/plugins/hover-pin-it/lib/simple_html_dom.php
on line
1110
Warning
: preg_match(): Compilation failed: invalid range in character class at offset 4 in
/homepages/31/d217702339/htdocs/rebelattitude/wp-content/plugins/hover-pin-it/lib/simple_html_dom.php
on line
1110
Warning
: preg_match(): Compilation failed: invalid range in character class at offset 4 in
/homepages/31/d217702339/htdocs/rebelattitude/wp-content/plugins/hover-pin-it/lib/simple_html_dom.php
on line
1110
Warning
: preg_match(): Compilation failed: invalid range in character class at offset 4 in
/homepages/31/d217702339/htdocs/rebelattitude/wp-content/plugins/hover-pin-it/lib/simple_html_dom.php
on line
1110
Warning
: preg_match(): Compilation failed: invalid range in character class at offset 4 in
/homepages/31/d217702339/htdocs/rebelattitude/wp-content/plugins/hover-pin-it/lib/simple_html_dom.php
on line
1110
Warning
: preg_match_all(): Compilation failed: invalid range in character class at offset 4 in
/homepages/31/d217702339/htdocs/rebelattitude/wp-content/plugins/hover-pin-it/lib/simple_html_dom.php
on line
618
Warning
: Invalid argument supplied for foreach() in
/homepages/31/d217702339/htdocs/rebelattitude/wp-content/plugins/hover-pin-it/lib/simple_html_dom.php
on line
625
Warning
: preg_match_all(): Compilation failed: invalid range in character class at offset 4 in
/homepages/31/d217702339/htdocs/rebelattitude/wp-content/plugins/hover-pin-it/lib/simple_html_dom.php
on line
618
Warning
: Invalid argument supplied for foreach() in
/homepages/31/d217702339/htdocs/rebelattitude/wp-content/plugins/hover-pin-it/lib/simple_html_dom.php
on line
625
.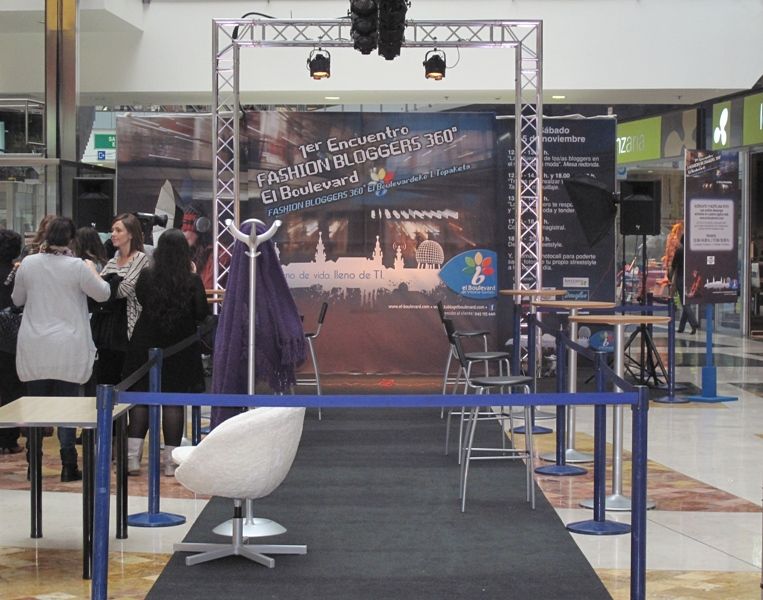 At last here you have the pics of the wonderful I Encuentro Fashion Blogger in El Boulevard from Vitoria-Gasteiz.  The morning started with a blogger discussion were I was the presenter.  We counted with Maria from Moda y un poco más, Ana from El Rincón de Anatxu, Gabriel Aldámiz from Chicisimo and Bárbara from El Blog de Bárbara Crespo.  Each one gave us their own perspective of this world. They spoke about constancy, illusion, democracy of fashion, honestity in contents, dialogue…Por fin las fotos del maravilloso I Encuentro Fashion Blogger en el CC El Boulevard de Vitoria-Gasteiz.
Comenzamos la mañana con una mesa redonda donde pude actuar de moderadora ante personas tan interesantes del mundo blogger como la bloguera vitoriana María de Moda y un poco más, Ana de El Rincón de Anatxu, Gabriel Aldámiz de Chicisimo y Bárbara de El Blog de Bárbara Crespo.  Cada uno de ellos nos dio su propia visión de este mundo. Se habló de constancia, ilusión, democratización de la moda, honestidad en los contenidos, diálogo…
After finishing this action 
we made some photographs in the photocall. Girls, thank you very much for coming that day!!
Después de la charla colectiva, unas divertidas fotos en el photocall con muchas de las chicas que se acercaron al evento, bloggers vascas y no bloggers, ¡gracias por venir, cómo me gustó conoceros!  Qué bonito ver que en mi tierra somos muchas las que disfrutamos de este mundo.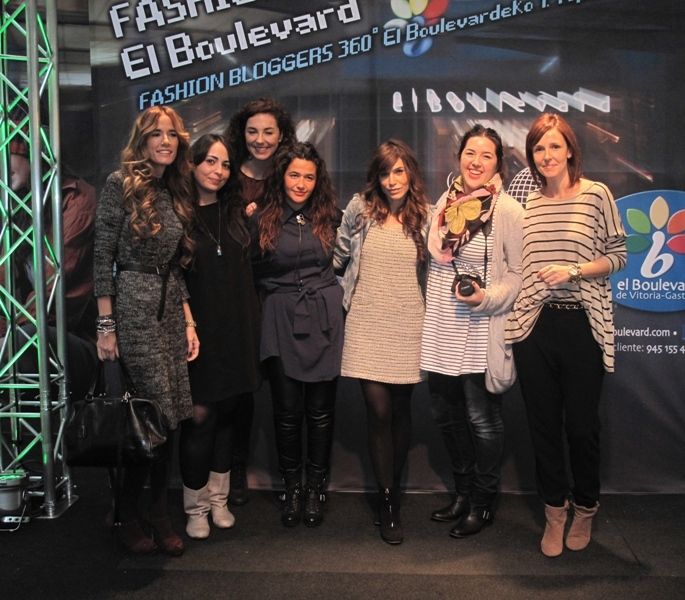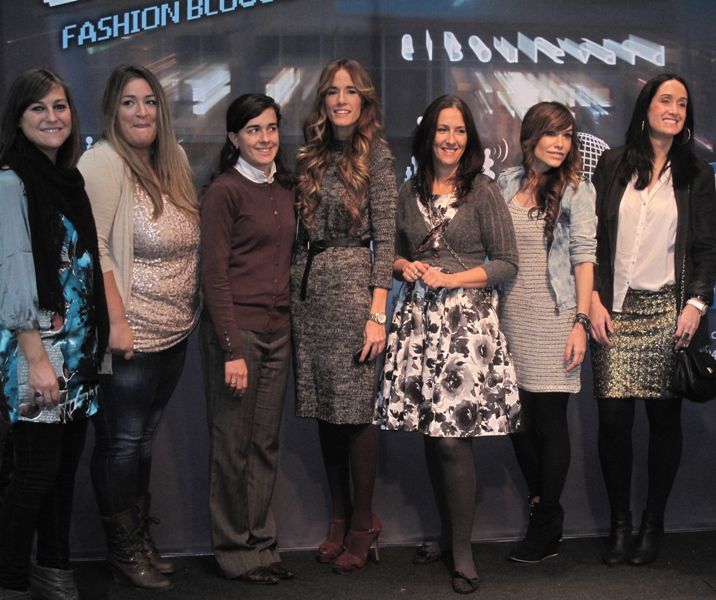 In the afternoon we enjoyed de personal speech like a fashion blogger of Alexandra from Lovely Pepa: her beginning, her collaborations, her keys, her projects…
Por la tarde, tuvimos el privilegio de escuchar la propia experiencia personal de Alexandra de Lovely Pepa en su trayectoria bloguera: sus inicios, sus colaboraciones, sus claves de éxito, sus proyectos…
And the event finished with a nice streetstyle show where citizens could defile. In this pic you can see the little winner.  We also counted with Alexandra again presenting the act.   To sum up, a very funny event!! I want to say thanks to El Boulevard because of their support to this fashion blogger world.  It has been a pleasure collaborating with you.  I also want to say thanks to all those bloggers or girls who came that day.  For me it was really nice to meet you 🙂
Y terminó la jornada con un divertido y entrañable desfile de streetstyle donde las mismas personas de la ciudad vasca se animaban a desfilar.  ¡En esta fotografía podéis ver a la pequeña ganadora! Además, contamos con Alexandra de nuevo para la presentación del desfile y una servidora hizo de jurado junto a María, Ana y Bárbara 🙂
¡Un final de jornada divertidìsimo! Quiero dar especialmente las gracias al CC El Boulevard por haber apostado por el mundo fashion blogger en su semana de la moda.  Ha sido un placer colaborar con vosotros.  Y gracias también a todas las personas que asistieron al evento, especialmente a esas bloggers vascas que por fin pude conocer en persona, espero que lo pasárais bien 🙂
And the following day… a rainy visit over the city with Alexandra and Barbara.  It was wonderful meeting you, you are fantastic.  All the best for you!!
Y al día siguiente… visita lluviosa de la ciudad con Alexandra y Bárbara.  Chicas, cómo me ha gustado conoceros, sois fabulosas como blogueras pero ante todo maravillosas como personas.  ¡Os mando un beso fuerte!